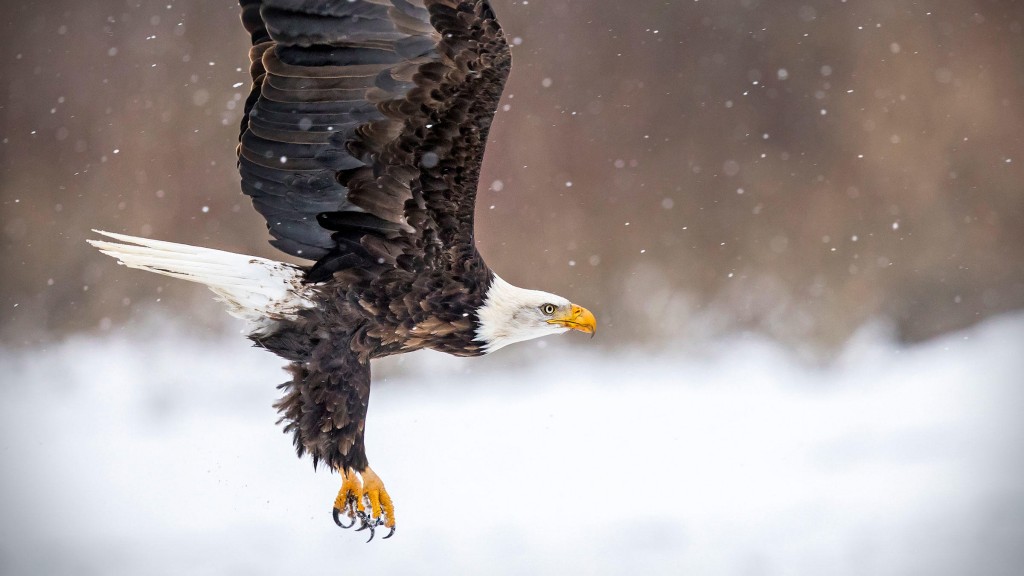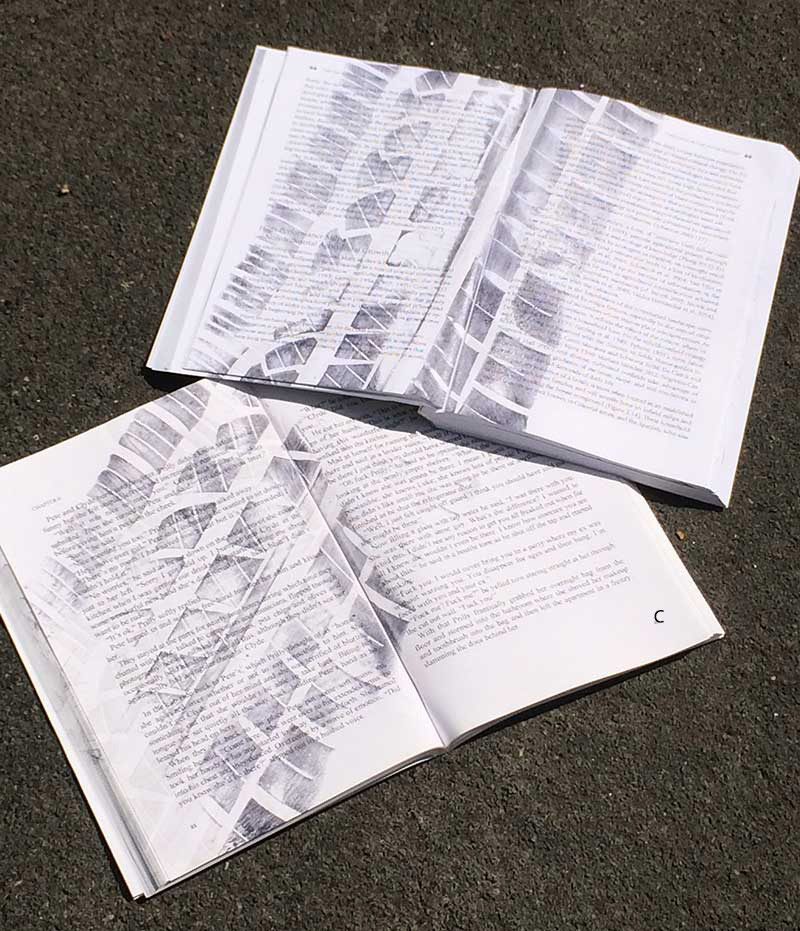 Mitch's Blog
Sunday, July 28, 2019
It's been a week of eagles. Best known, of course, is the golf club-wielding Russian bird who oversaw Trump's speech to a conservative college group. While generated entirely by accident, it still represents the height of American political satire. Kudos to the poor now-unemployed program assistant who hurried too quickly in his Google search and ended up with the perfect image to frame the perfect idiot in a perfect speech to a perfect set of automatons. Good on you.
My own eagle story is a bit more compelling.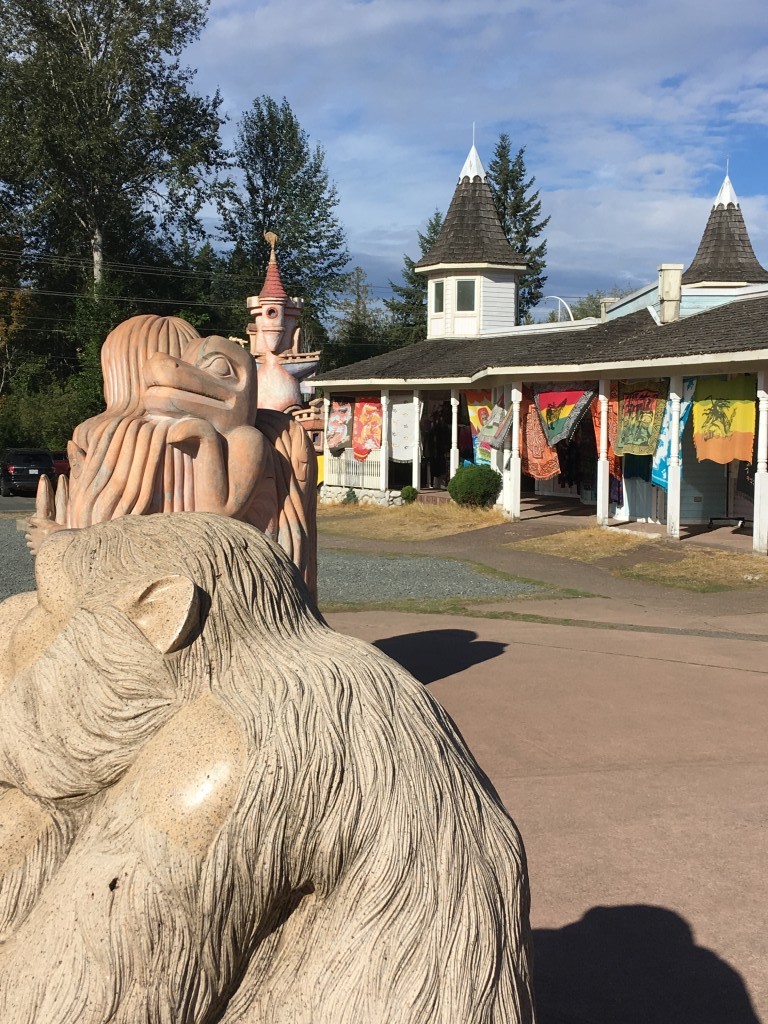 Earlier this week I'm biking to Coombs, BC, a small town 8 or 9 miles away. It is one of my regular routes here on Vancouver Island. The path is a wide gravel trail paralleling the old, disused railroad tracks, memorial to the days when you could get places by train in the expansive west. Now the tracks are so long disused that they carry lovely chest-high shrubs and yellow wildflowers between their trestles. The trail runs parallel to what substitutes for a major highway on Vancouver Island, one of the few routes that runs east-west over the mountain passes to the rugged Pacific coast at Ucluelet and Tofino. The path is well maintained, quiet, and free of the discarded Taco Bell wrappers and Bud LIte cans you'd likely find on a comparable US trail. It's a lovely ride. I keep the rusting tracks company, sing them the occasional railroad song, get buzzed by the occasional small brown bird or sparkling yellow butterfly, and sneak up on deer munching by the road. Firs and cedars frame the path on both sides for much of the way.
The trail goes past what is called an industrial zone on the island. The city dump is close-by in one direction, Spunky's Motorcycles and Seaside RV on the other. You can deviate off the path to the nearby Alberni Highway to pick up some fishing nets, buy plastic pipes for your yard, rent a UHaul, or a order greasy sandwich at the Texas BBQ trailer that sits, rain or shine, at the corner of Church St. In the rain, they erect a tent so the buns don't get any more soggy.
Then you arrive at Coombs. It runs 2 blocks along the highway and may represent the death throes of 1960s hippiedom. The first place you hit when you enter town is the tie-dye store, Coombaya (sic), followed in quick succession by a hemp shop, an army surplus store, several bric-a-brac shops, and a store for Caribbean shawls and dresses with numerous faded banners of Bob Marley
hanging on the outside railing. And that's even before you get to Goats on a Roof, the main tourist attraction of Coombs. In US terms, think of an older incarnation of Cost Plus with ruminants occupying the second story. There is a central square along the road, but it is filled with oversized statues of animals, fish, and Buddhas. You can tell the tourists from the locals because all the locals—both men and women-- have gray ponytails. Wavy Gravy would be proud of Coombs.
I've caught my breath and begin the ride back to Parksville. Just before Church St. and the Texas BBQ is a wood yard, where they grind up old trees (or young ones sacrificed for the latest suburban development) and turn them into cedar wood chips for your front yard and sawdust to be transformed into particle board.
There is always an unkindness of ravens around this yard, digging out old bugs, rodents, and such from the wood. (Random Note: a group of ravens IS called an "unkindness" and has been since the 15th century). It's a good living if you're part of the unkindness. Through my thoughtless rhythm of pedaling the old silver two-wheeled Giant, I see the piles of sawdust up ahead. The ravens are their relentless selves, cawing at each other loudly enough to be heard in Victoria, 100 miles away. Something is ruffling their feathers, but something usually is if you're a raven.
Today, I'm in for a treat. A b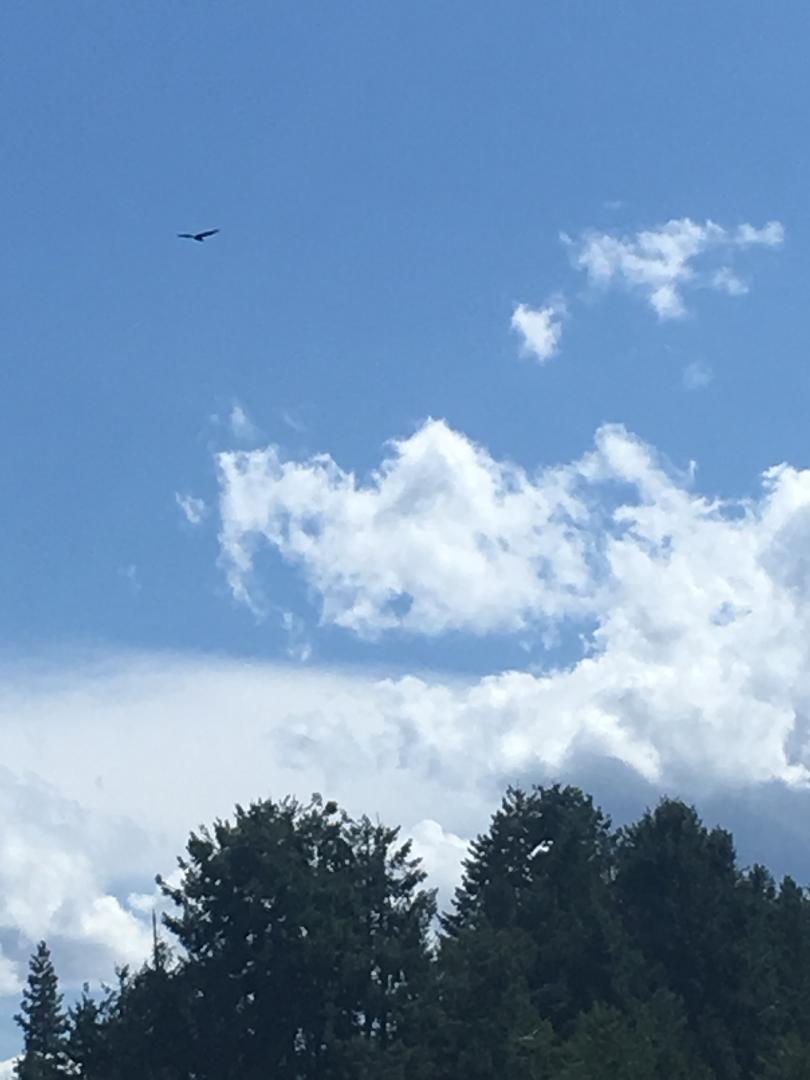 ald eagle is slowly circling high in the sky, hoping for a quick snack as well. I keep my eyes skyward as I approach the yard, hoping he'll spiral low enough to give me a decent photo to show to Vida. Unlike the ragged bird on Trump's backdrop, the animal drifting on the soft breezes can only be described as majestic. I'm transfixed watching it, as much as one can transfix without running their bike off the road.
I'm shaken out of my reverie at that instant as a raven with something big and red in his beak zooms full speed across the trail at eye level no more than 10 feet ahead of me. This is not a drill or a raven showing off, for right behind him, and now considerably less than 10 feet in front of me, speeds another bird, a second bald eagle. Its steely eyes are intent on the raven ahead of him, yellow curved beak partly open, wings fully spread, propelling at breakneck speed. It takes up the entire space of the trail, a blur of black, white, and yellow. It was the singularly focused bird you see on National Geographic specials of eagles diving for a prairie dog or rabbit dinner. In the heartbeat that it takes for this mobile tableau to cross the trail, the raven drops his food and disappears into the closest fir tree while the eagle dives over the side of the hillslope after the dropped food. Then it's over. Both birds have vanished, and I'm left patiently pedaling along the trail. Had I been any closer, there would have been feathers everywhere.
The other eagle completes another lazy circle overhead. The rest of the unkindness (I love using that word!) caws commentary over the unfortunate incident. And I ride back to Parksville wondering if I really saw what I think I saw on Eagle Week.
© Scholarly Roadside Service
Back to Scholarly Roadkill Blog
---